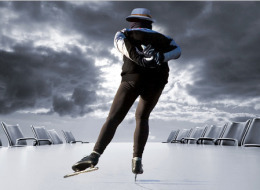 Amazing, isn't it, that the men and the few women at the top of the USA's economic heap, who either openly or surreptitiously fund the Randian/libertarian cult of personal responsibility take absolutely no responsibility for their own actions.
And many of these same individuals in the NY Times article more than likely have lobbied in one way or another for looser federal regulations on banking and the financial industry. After all they, like their counterparts in the federal government, are the products of the US's finest institutions of higher leaning, Harvard, Yale, etc. So heaven forbid if they would ever do anything hinting of criminality, wink, wink, nudge, nudge. Thanks in large measure to their excellent business school education they are the most competent systems managers money can buy.
Of course these fine upstanding products of America's most prestigious universities' schools of business, WaMu's Kerry Killinger the exception being a graduate of the University of Iowa's business college, always have an escape clause at hand when things go wrong: They were just hired hands.
That's the beauty of the American corporation, no one, no single individual is ultimately responsible for anything. The CEO was hired by the board of directors, who in turn were supposedly hired by the major shareholders, who gained control by owning massive blocks of stock. It's a circle jerk of passing the buck until the American tax payer bails them out.
Read the Article at HuffingtonPost