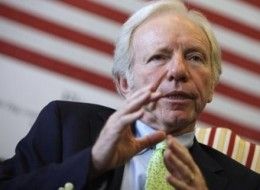 The subhead on the home page asked: "What Makes Joe Tick?"
Here's my guess, first he's in the pocket of Connecticut's insurance lobby.
But secondly he's also deeply in the pocket of Connecticut's defense contractors lobby and the Pentagon Shadow Nation. According
GovernmentContractsWon.com
the State of Connecticut was awarded $383,348,280,990 in contracts by the Department of Defense.
http://www.governmentcontractswon.com/department/defense/connecticut_counties.asp
Life is good in the DOD Shadow Nation. Health care insurance is affordable. So what is the rest of the nation suffers. the DOD Shadow Nation ensures our liberties.
Read the Article at HuffingtonPost